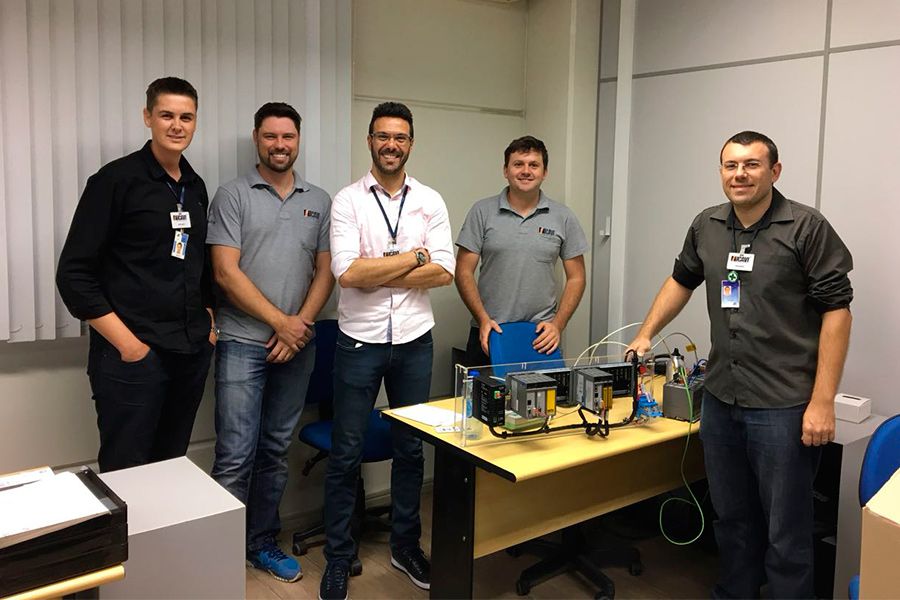 Altus specialists provided functional safety training to a company specialized in the production of industrial boilers
20 Fev 2018
At the end of January, a team of Altus specialists trained professionals of
Icavi
, a company located at Santa Catarina State, in the south of Brazil. The training given to the employees, consisted on the operation and maintenance of functional safety mesh. Recently, the company, which specializes on the production of industrial boilers, acquired a set of
Nexto Series
Safety modules, Altus solution for functional safety. The system in which the solution will be implemented, will control the new boiler of
Bianchini's
new processing plant, in Canoas city, Rio Grande do Sul State. 
Nexto Safety Solution
Nexto Series
programmable controllers offer an exclusive group of modules for use in mesh that require functional safety. Designed with high technology in safety and integrity for different type of applications, Nexto Safety solution was created with the goal to minimize the probability of dangerous failures on the development of projects and products manufacturing. Produced with the highest technology in safety, the series products feature ISO 13849-1 (Cat. 4 PLe.) and are certified by IEC 61508 and IEC 62061 (up to SIL 3 level) standards.  
Altus functional safety solution consists of a safe CPU (NX3810), digital input (NX1800) and digital output (NX2800) modules. The integrity of data is assured by PROFIsafe secure protocol, which reduces the probability of errors during data transmission between a controller and an I/O module.
About Bianchini
Located in Porto Alegre city, Bianchini is a Brazilian private company with activities on industrial extraction of vegetable oils, production of bran and biodiesel from soy. The company has two manufacturing units, located in cities of Canoas and Rio Grande, in Rio Grande do Sul state, which, together, are capable of processing up to 1.5 million tons annually. In addition, the company owns a marine terminal as well as 11 receiving stations for storage and distribution of grains in seven macro regions around the state. 
Nowadays, around 70% of Rio Grande's plant manufacturing process, as well as part of the receiving stations of the company operate with Altus products and engineering technology.