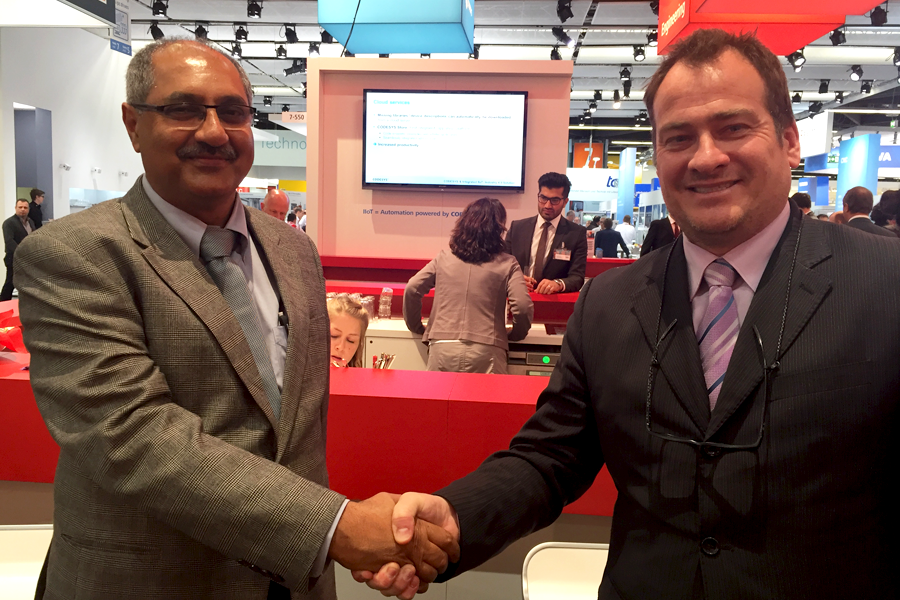 Altus establishes new commercial partnership in India
19 Dez 2017
2017 is coming to its end, but Altus expansion actions remain strong and vigorous, for us to start the next year with full throttle and new opportunities in the international market. At the end of November, during the meetings that took place along SPS IPC Drives Nuremberg, in Germany, we finished a round of negotiations to turn Messung into our newest distribution channel in Asia. With more than three decades of activities in the continent, the company will be Altus new partner on that side of the globe, fomenting the Indian market with the most advanced Brazilian technology for industrial automation. 
As the chairman of Messung Group, Mr. Farook Merchant welcomes the partnership with Altus and estimates expressive results in the region's industry. "On Behalf of Messung Group of companies we welcome our Partnership with Altus for the Indian Automation market. Altus is well known for making high quality and efficient and world class products and we look forward to getting a good market share in the industrial and process Automation sector in India with the help and support of Altus." 

About the territory

With a GDP of approximately US$ 28 trillion, the Asian territory hosts some of the world's main assembling and manufacturing companies, which means a completely new universe of new opportunities to increase our penetration in the territory. The recent growth of India, which is the focus of Altus/Messung partnership, made the country increase its investments in infrastructure, modernizing, primarily, processes related to sanitation, building automation, automotive, oil and gas, and others. Altus technology versatility, which can be used either in large projects or in small applications, enables the company to offer very cost effective high quality products and services.