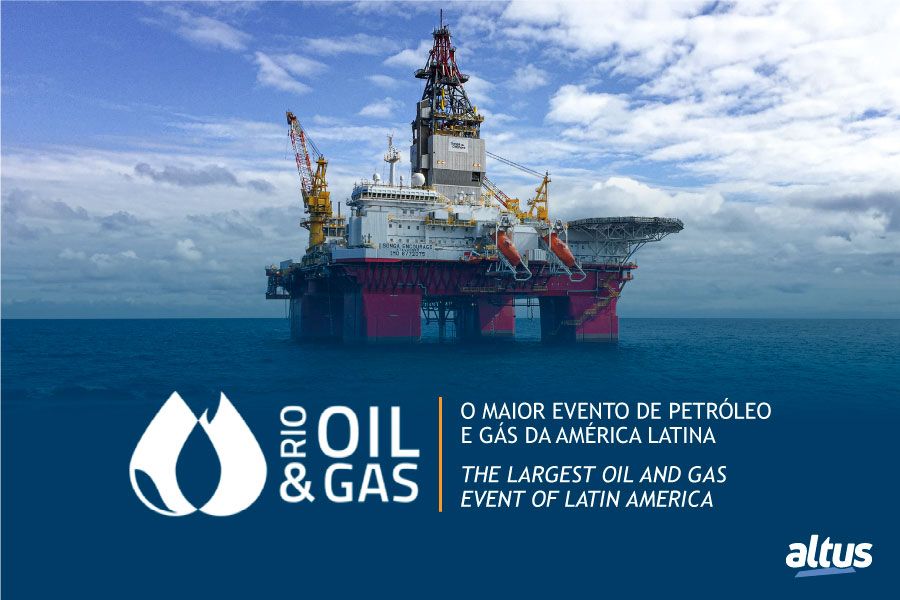 Visit our virtual booth at Rio Oil & Gas 2020
17 Nov 2020
Altus is the main company in Brazil with the capability to develop products for the automation of oil and gas exploration, production, distribution and transportation processes. This technology, combined with the know-how of those who have created and implemented control solutions for platforms and refineries for more than three decades, enables us to manage highly complex projects. For all this history of involvement with the O&G market, we would not be left out of one of the most traditional fairs in the segment.
Between December 1st and 3rd, we will take part in the 2020 edition of Rio Oil & Gas, the largest oil and gas event in Latin America. Stage of great discussions of the industry and development of new businesses, the conference brings together the main brands of the oil and gas sector in the world.
This year, due to the persistent presence of Coronavirus, the event will be held through a 100% digital platform. In order for exhibitors to keep in touch with visitors, the fair`s organization created virtual showcases, immersive environments for displaying news and interacting with customers.
The congress will also be digital
In addition to the fair, the event will also have a congress to discuss the main themes inherent to the O&G market. In its 20th edition, the conference has several debates, presentations and sessions in order to generate knowledge and expand networking among participants. One of these sessions will be led by our co-worker Luiz Frederico Villalobos, Data Analyst of the R&D team, who will present the article Partial Process Stop at an offshore plant - A data-based prediction approach.
Sign up for Rio Oil & Gas 2020 and discover the high technology embedded in our security and availability solutions for E&P systems.