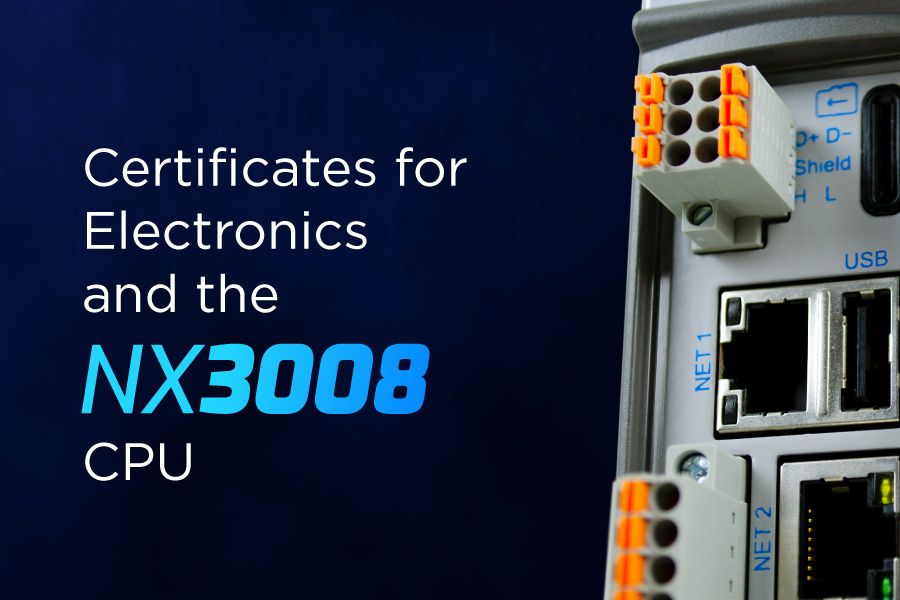 Certificates for Electronics and the NX3008 CPU
In the modern world, where technology is essential to our daily lives, the quality and safety of electronic products is paramount. This is where electronic product certificates come in, which play a crucial role in ensuring that products meet quality, safety and performance standards imposed by international standards and regulations.
Today we will discuss what a certificate for electronic products are, why they are important and how they can be obtained.
What are certificates for electronic products?
Electronic product certificates are documents issued by independent and recognized organizations that guarantee that a specific electronic product meets the technical, regulatory and safety requirements established by various markets and regions.
These certificates can cover a wide range of electronic products such as mobile devices, computers, televisions, audio and video equipment, wireless communication products and much more. They usually attest compliance with specific technical standards, such as electromagnetic emissions, electrical safety, energy efficiency, environmental sustainability, electromagnetic compatibility, among others.
Why are certificates for electronic products important?
Created and maintained by regulatory bodies from different regions of the world, the various certificates for electronic products that currently exist have specific characteristics and assumptions. However, they share some assumptions common to all markets.
Below, we list three of these characteristics that demonstrate the importance of certificates for electronic products:

Compliance with rules and standards: Certificatie of electronic products ensures that they meet applicable laws and regulations. This is vital to protecting users, minimizing harm to health, reducing environmental effects, and ensuring it works with other devices.
Customer Confidence: Consumers are increasingly aware of the importance of purchasing high quality and safe electronic products. A recognized certificates can be an important factor when choosing a product, as it conveys confidence and credibility in relation to its quality and performance.
Access to global markets: It is often necessary to obtain certificates to enter international markets. Electronic products can be banned or hit with trade barriers if they don`t follow local laws. As a result, certificates allow entry into new markets and business opportunities.
How to obtain a certificate for electronic products?
Obtaining certificates for electronic products requires a structured and comprehensive process, which can vary depending on industry-specific standards and regulations. However, the following steps are usually followed:
Identification of applicable regulations and standards: It is essential to identify the standards and regulations relevant to the product`s target market. These standards can be established by international organizations, governments, or industry associations.
Conformity in design and development: Product design and development must be done with attention to applicable standards and regulations. Choosing safe materials, meeting specific technical requirements, and carrying out proper tests and trials are all involved in this.
Trials and evaluations: The electronic product need to be tested and evaluated by authorized test laboratories. They check performance, electrical safety and electromagnetic emissions, among other things.
Compliance Reports and Technical Files: Technical product documentation, which includes manuals, test reports, and compliance certificates, must be prepared. These documents ensure that the product complies with applicable regulations and standards.
Certificate request: Upon completion of the previous steps, the certificate request is sent to the corresponding organization. After reviewing the documentation and checking the conformity of the product, the certificate is issued.
Importantly, certificates for electronic products often require maintenance, renewal and periodic audits, ensuring that the product remains in compliance with regulations and standards over time.
Main certificates available in Nexto products
As a product designed to meet the demands of a global industry, the NX3008 was designed to comply with the main certificates on the market. Check below a description of each of the international certificates held by the most robust CPU of the Nexto Series of programmable controllers.
CE Marking
Products marketed in the European Economic Area (EEA) must bear the CE mark. It demonstrates that the product complies with European Union health, safety and environmental protection standards. A wide range of items including medical devices, toys and electronic equipment and home appliances need marking. With it, these products can be marketed and sold freely in the countries of the European Union.
UKCA certificate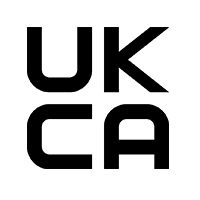 Like the CE standard, used in the European Union, the UKCA (UK Conformity Assessment) mark ensures that products sold in the territories of England, Scotland, Wales and Northern Ireland meet specific safety requirements. , health and environment. The mark, introduced after Brexit, replaced the CE mark for products marketed in the UK and is applicable to a wide range of products and is mandatory for trade in the region.
For the CPU to receive the mark, the product had to pass the electromagnetic compatibility and electrical safety tests determined by the standard. Guarantees that the inputs used in its production comply with the ROHS and REACH directives also needed to be presented.
In addition to the NX3008 CPU, all Nexto, Nexto Xpress and Hadron Xtorm family equipment also have certificate.
UL/cUL certificate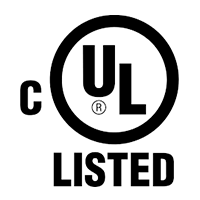 UL/cUL certificate is the responsibility of Underwriters Laboratories (UL), a US-based certificate organization that performs quality and safety testing on a wide range of products, primarily electrical and electronic products. The certificate guarantees that the equipment meets strict safety standards, protecting consumers from fire, electric shock, and other hazards. cUL certificate provides an equivalent mark in the Canadian market.
A requirement for exporting products to the United States and Canada, the UL/cUL certificate demonstrates compliance of the NX3008 and other Nexto Series PLCs with the safety standards of Underwriters Laboratories. Altus equipment is certified in the NRAQ category, governed by the safety standards UL61010-1, UL61010-1-12 and UL61010-2-201. While the UL61010-1 and UL61010-1-12 standards address general safety requirements for measurement, control, and laboratory equipment, the UL61010-2-201 standard addresses specific safety requirements for control equipment.
DNV certificate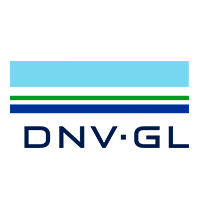 Det Norske Veritas (DNV) is a leading global classification and certificate company. DNV certificate is recognized in a variety of sectors such as renewable energy, shipping, manufacturing and oil and gas. DNV certifies quality management systems, environmental management, occupational health and safety, and process and product certificates. DNV certificate helps companies demonstrate their commitment to operational excellence, sustainability, and regulatory compliance.
Regarding the reality of Altus, certificate is a requirement for companies in Asia, Europe and North America to use programmable controllers in marine applications. Nexto Series equipment is certified in the Type Approval category, whose process involves testing the development and production system of electronic products. This certificate ensures the high technological level of Altus products, the quality of its production chain, the robustness of the hardware and its high availability in offshore structures applications.
Meet the NX3008 CPU
Preemptive and multi-tasking, the operating system of the new NX3008 CPU operates based on a high-speed 64-bit ARM processor with 1 GHz clock, 3x faster than previous line models. These features also allow it to control more than 2,000 input and output points as well as process complex arithmetic calculations, advanced control functions and more than 1,000 PID loops in up to 2 milliseconds.
To guarantee the completeness of the application where it is applied, the Altus newest CPU has 1 MB retentive data memory. This feature, seen in the most advanced control equipment, prevents the loss of operation data due to unexpected shutdowns or communication failures between the bus and the CPU. The programmable controller also has advanced features inherited from Nexto Series, such as One Touch Diag (OTD), Easy Plug System (EPS) and Multiple Block Storage (MBS).
Another feature of Nexto products that is also present in the new CPU is the conformal coating. In the process a thin layer of non-conductive material is applied to the product`s plate to protect against corrosion, extreme temperatures, sea air, humidity, among other factors. This extra protection preserves the investment and keeps the automation system up and running longer.
Communication and connectivity features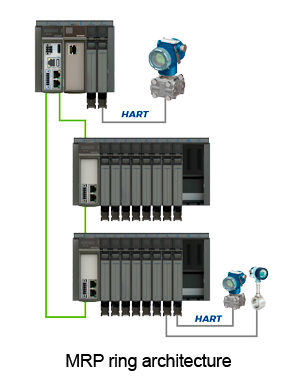 Created to meet the demands of an increasingly connected industry, the NX3008 CPU has a wide variety of communication interfaces capable of connecting the equipment to the most different systems and machines on the market. The new Nexto Series control device has 02 Ethernet interfaces which support the PROFINET Controller communication protocol, which allows the controller to be used in a network with MRP ring architecture. The controller also counts on 01 Gigabit Ethernet port.
The product also has an RS-485 port and a CAN port for connection to field networks, a USB interface for connecting modems and a MicroSD memory card for data storage. This profusion of connectivity resources allows the new Altus CPU to be applied in architectures with varied communication networks. In addition to the PROFINET standard, the equipment also supports other important communication protocols, such as MODBUS/RTU, MODBUS/TCP, MODBUS RTU/TCP, EtherNet/IP, EtherCAT Master, IEC 60870-5-104, CANopen and J-1939, OPC DA, OPC UA, MQTT and PROFIBUS-DP (using an additional module).
The product, like other Nexto Series equipment, uses the MasterTool IEC XE programming software, a technological platform based on CODESYS with scalability for micro to large projects (free of charge up to 320 I/O points). Fully adherent to the IoT universe, the CPU has the ability to write directly to a SQL database and directly interact with the most relevant cloud hosting services on the market, such as Microsoft Azure, IBM Cloud, Google One and Amazon AWS. The unit also has a differential present in few PLCs on the market: the unit has an embedded WebServer, a tool that allows the creation of application supervision and monitoring screens without the need to use a SCADA system.
Advanced software and cybersecurity features
In addition to the highlights related to hardware upgrades, the NX3008 also has new software features for cybersecurity, connectivity and virtualization. One of these features is the embedded VPN, which creates a private tunnel connecting directly to the CPU. This functionality allows you to access your business`s control network remotely and completely securely. To further enhance product security, CPU also has a firewall feature.
The new Altus CPU also supports FTP connections, which enables the device to exchange data with a server that uses this technology model. This functionality allows data packets generated by the controller, such as logs collected through a datalogger function, to be accessed remotely.
Another new feature there will be available on the NX3008 is its embedded Docker platform. The feature, native to the CPU, will make it possible to virtualize software developed for operating systems with Unix technology. The feature will give more versatility and speed to the operation of the system, as it allows the processing of multiple data within the CPU itself.