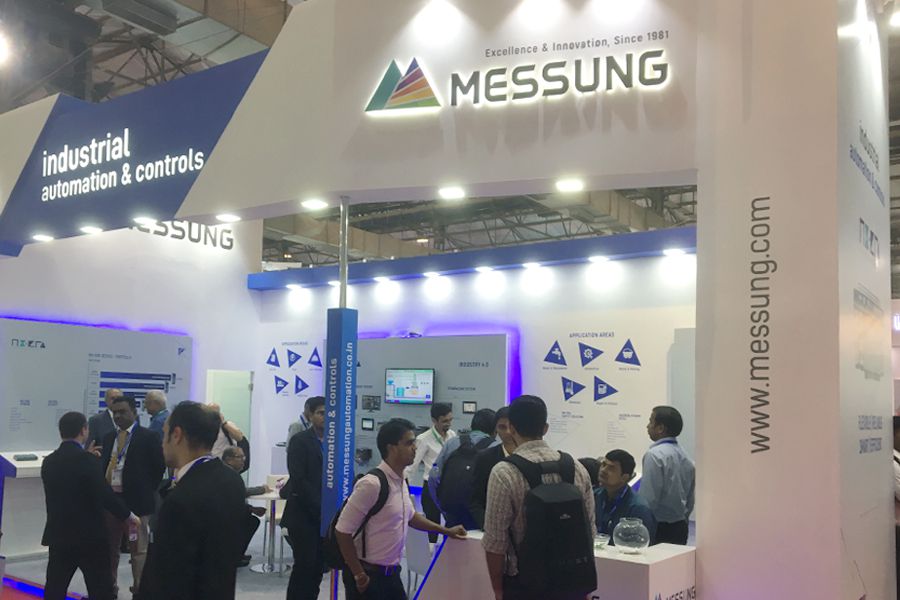 Altus at Automation Expo 2018
30 Ago 2018
The 13th edition of Automation Expo Mumbai has started. The show is the biggest Industrial Automation event in India, gathering companies from different parts of the country, in addition to worldwide players of the segment. Altus will take part in the show together with Messung, its strategic partner in the country. The company`s booth privileged Nexto Series of PLCs as the main product for the exhibition. Visitors will find in Messung`s space, equipment that range from small and simple applications to an operational redundant system. The highlight of the fair, is the release of newest member Nexto Xpress. Developed for the automation of small systems, the controller comes to fulfill a gap that was not previously covered by Nexto Series, completing thus, the family that counts on a wide variety of CPUs and I/O modules capable of meeting most demands of the domestic and international markets.
With is participation on this very important Indian tradeshow, Messung takes the opportunity to officially release its new products for Industrial Automation and Process Control, consolidating more than 35 years of a very successful trajectory, which will count on Nexto Series for the success of this new step of their history.
The trade show takes place in Mumbai Exhibition Center, from 29/08 to 01/09, from 10:00 am to 06:00 pm. Messung can be visited in Hall 1, C5 booth.