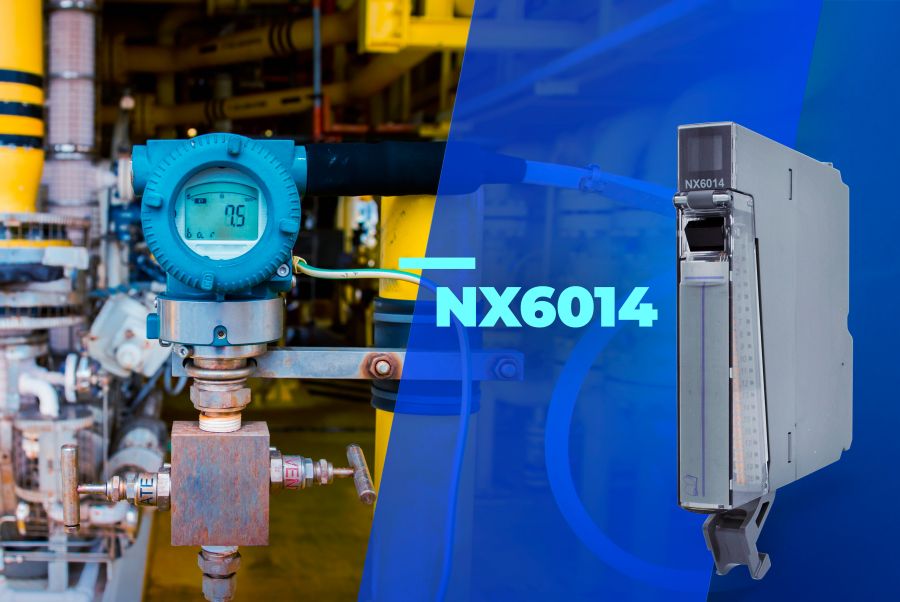 Altus` PLCs now offer analog output modules with HART support
02 Fev 2020
With more than 50 items in its product portfolio, the Nexto Series offers solutions that provide security and high productivity for varied demands of the domestic and international industry. After launching XP340 Compact PLC, member of Nexto Xpress solution with WebServer support, Altus` traditional controller family now releases a new item to add even more connectivity to its applications. Meet the NX6014, new analog input module with HART!
The new member of Nexto Series offers 08 current analog inputs that support individually configurable HART communication protocol. Through them, it is possible to read the signals from the field instruments responsible for controlling process variables such as pressure, temperature, flow, among, others. These signals carry important data for measuring the life cycle of the instruments, information used by asset management systems to predict future failures and schedule maintenance actions before possible problems occur.

Asset management systems
Asset management is a powerful tool that allows, among several actions, the reading of process variables, diagnostics reports, parameterization and calibration of field instruments. With this feature, it is possible to predict failures due to the information stored in the asset history, which means that the maintenance team can act on the cause (predictive maintenance) and not only on the effect (corrective maintenance). This is extremely important, since maintenance can be planned without the need for production stops.
In order for the management system - installed on a computer connected to the automation network - to receive and process the data collected by the NX6014 module together with the field instruments, it is necessary to use a communication standard compatible with the market standards. The technology chosen to be used by the new HART module of the Nexto Series was the Device Type Manager (DTM), an open architecture standard created by a conglomerate of companies in 2009. This system allows instrument and PLC manufacturers to develop "drivers" that act in the communication between the asset management tools and the equipment in the field.

How to use the NX6014 module
For the NX6014 to be used in an automation application and configured in an asset management system, it is necessary to pay attention to two points:
The module can operate in racks containing a Nexto Series CPU, therefore, it must be connected directly to an NX3003, NX3004, NX3005, NX3010, NX3020 or NX3030;

It is also necessary to install the communication program that contains the model`s DTM libraries, available for download on Altus website.
In the process, the module collects data from the field instruments and interprets the received HART signals, converts them to the DTM standard and redirects them to the CPU installed in the rack. Upon the reception of the information, the CPU uses its Ethernet interface connected to the network to transmit the information to the computer where the asset management system is installed. To process this data correctly, in addition to having the NX6014 DTM software installed, the management system will also need the libraries for each of the instruments monitored in the field.