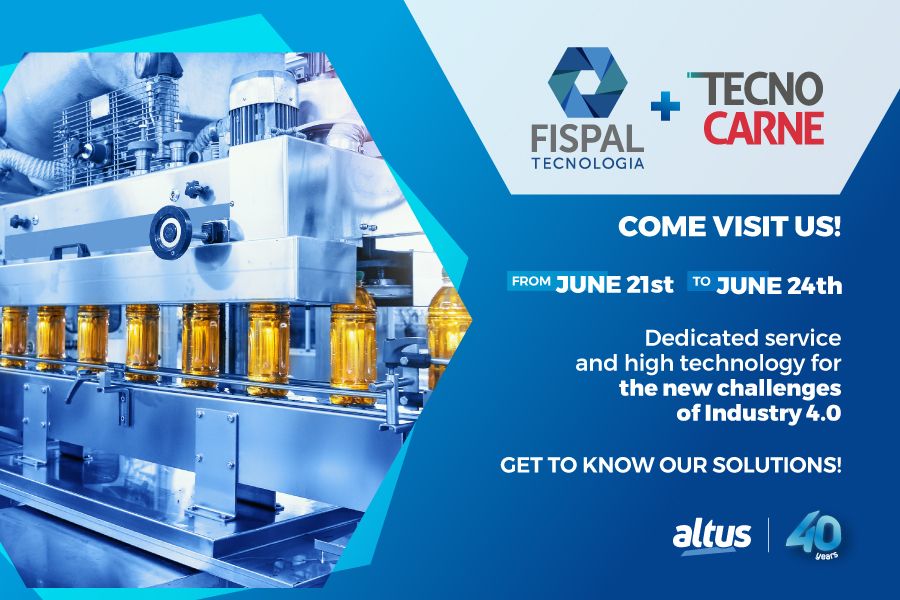 Visit our booth at Fispal Tecnologia & Tecnocarne
30 Mai 2022
From June 21st to 24th, we will be attending to Fispal Tecnologia & Tecnocarne, the largest event in the food, beverage and packaging industry in Latin America. Held at the São Paulo Expo Center, the event brings together industries and suppliers from different sectors linked to these types of business. Visitors who pass by Altus space in hall D, stand 70, will be able to check out our novelties in control, movement and weighing solutions for the machinery market.
With a diversified product mix and a specialized technical-commercial team, we can offer customized and highly advanced solutions to optimize the performance of different machines. By closely monitoring all stages of the project, our team of experts can propose adaptations and improvements to enhance the performance of equipment and reduce the company`s maintenance expenses.
Check out details about our main products for the machine builder market.
High speed PLC for machine control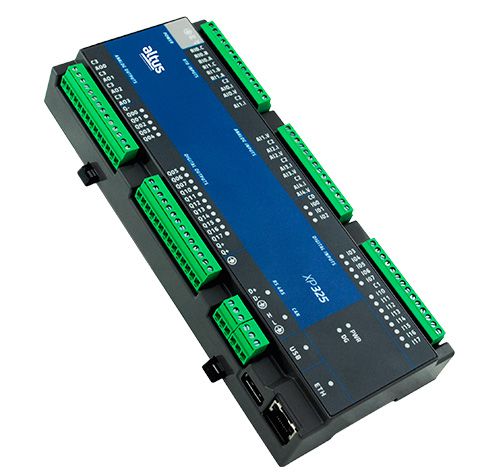 Nexto Xpress compact PLC is our main product for the segment. Created to meet the demands of the machinery market, the controller is perfect for applications that demand speed and precision in control. Its 32-bit ARM processor, combined with the real-time clock (RTC) and the high density of multipurpose digital and analog I/O points (voltage, current and temperature) give the solution a high processing capacity, precision and agility in data acquisition.
Connectivity is another highlight of Nexto Xpress PLCs. With built-in Ethernet, Serial RS 485, CAN and USB communication interfaces, the Xpress PLCs also support a wide range of communication protocols, such as MODBUS TCP and RTU, PROFINET, CANopen and J-1939, IEC 60870-5- 104, EtherNet/IP, OPC DA, OPC UA and MQTT. The features also allow the controller to communicate directly with the most relevant cloud hosting services on the market, such as Microsoft Azure, IBM Cloud, Google One and Amazon AWS.