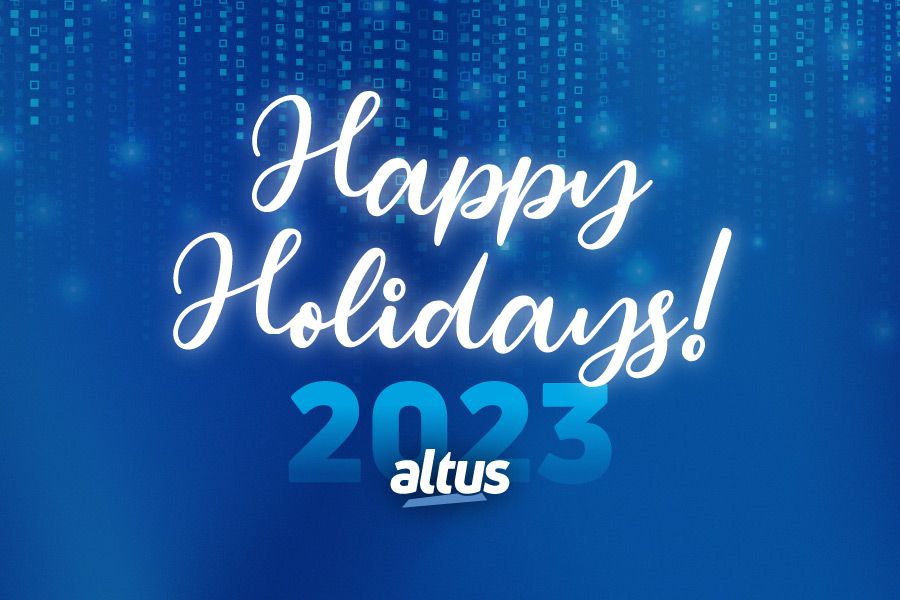 Happy Holidays and an Exceptional 2023
2022 was extraordinary for Altus. In this special year in which we completed four decades converting challenges into opportunities, overcoming obstacles and achieving important victories, success that were only possible because we had great partners by our side; because we had you by our side.
Now, we turn our sight to the future and all the possibilities it brings. May next year we have the same courage to innovate and will to win that brought us here.
Great news and an exciting journey await us in 2023. In this new cycle, we will continue to perform what we do best: connecting people through our technology and developing solutions capable of making the industry increasingly efficient.
Thank you for trusting Altus. We look forward to continuing this valuable partnership!
Happy Holidays!