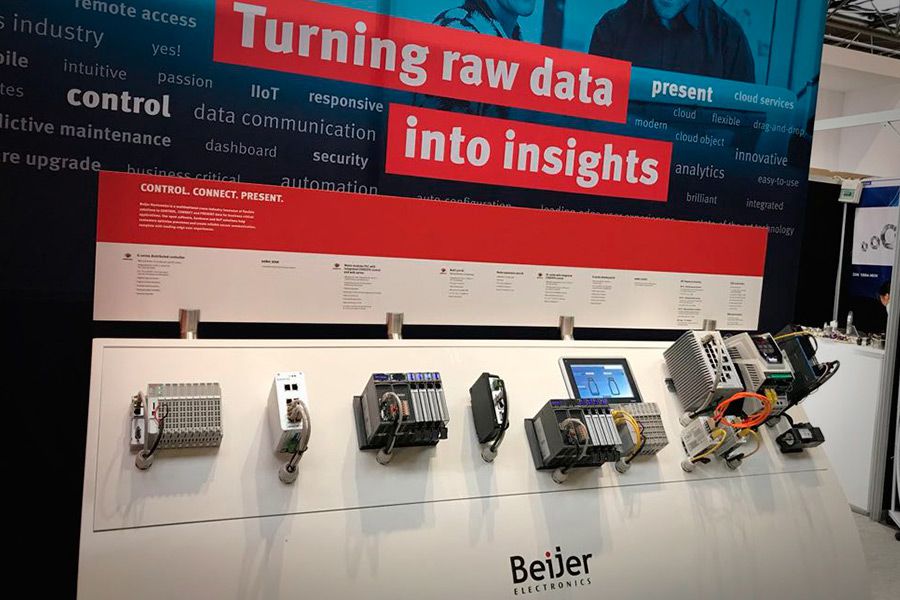 Altus Products in the UK at Drives & Control Exhibition
Our international expansion plan continues firm and vigorous for 2018. After taking Nexto Series programmable controllers to India, China and South Korea, our international marketing team now seeks new projects and segments where Altus high technology products can use its elevated quality to maximize the performance of applications and industrial processes. 
In order to achieve that goal, we will be in Birmingham, UK, taking part in Drives & Control fair, a tradeshow focused on Automation, Power Transmission and Motion Engineering. Within the next three days, around 13 thousand visitors are expected to attend to the event and check on the ruggedness and fast speed of NX3005 – Nexto Series CPU with embedded power supply and support to webserver development, operating as a composed solution with HMIs and remote I/Os.
The 2018 edition of the fair takes place at the NEC Arena, in Birmingham, and we will be represented by our International Marketing Director, Mr. Fernando Trein, with our PLCs being displayed at Beijer's booth, Altus partner in the European territory for years. In addition to the exhibition, the fair also offers free technical seminars related to the subjects of the show. 
If you are in the UK, come and visit us at Drives & Control, and check on the versatility and high performance of Nexto products. Beijer's space is located at booth #D752 at the exhibition pavilion.