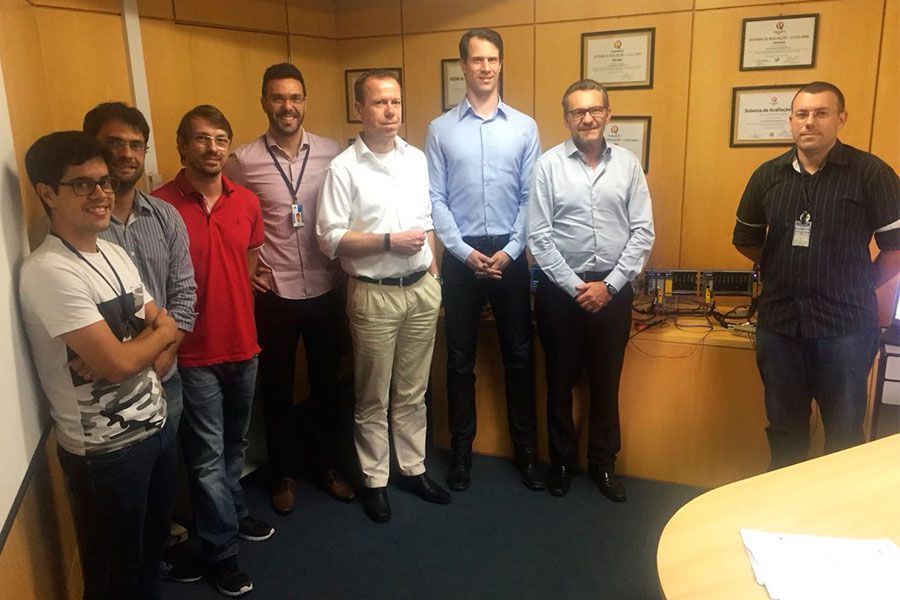 TÜV Rheinland Auditors certify Nexto Safety products
11 Mai 2018
In April this year, Altus was visited by auditors Thomas Steffens and Karsten Rotzoll from TÜV Rheinland, global reference on functional safety segment, for Nexto Safety products final certification step, our SIL 3 safety solution. Projected for the control of process where high levels of operations safety are required, the equipment are capable of minimizing the probability of dangerous failures on the development of projects and manufacturing of products. After going through all these tests required by the German organization, Altus became the first company in the southern hemisphere to offer automation equipment certified by the institution.

When we started this project, in 2014, we knew that it would be a big challenge, the most complex product we have ever done. To reach that, we gathered institutions and universities that would add the necessary competence to create the only Programmable Logic Controller developed in Brazil that meet the requirements of IEC 61508 international standard. Therefore, we could not forget to thank all teams that took part in each step of this project: UFRGS and UNISINOS universities, FINEP financing institute, and in a very special way, TÜV Rheinland auditors that came from Germany to the south of Brazil to certify the accomplishment of this dream.
The importance of Nexto Safety for Brazilian technology
Mr. Luiz Gerbase, Altus president and very enthusiastic about Nexto Safety, states that there is a natural worldwide trend in the search for more safety for people and processes, and Altus is the first company to develop this type of controller in Brazil. "For us, as a company, it is fantastic since this is a very complex project which stimulates our knowledge capability to reach a higher level", says Mr. Gerbase.