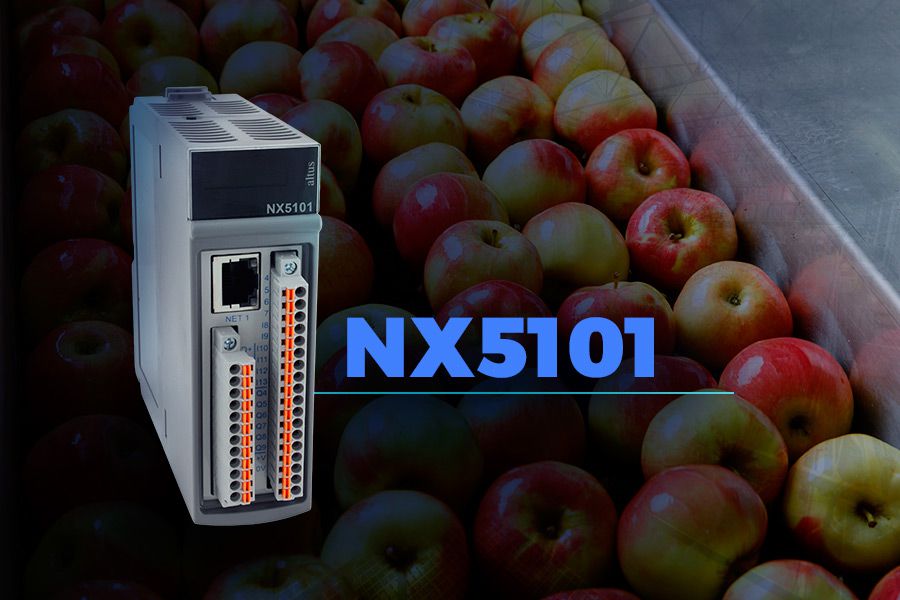 Reduce your project costs with NX5101 remotes
17 Ago 2018
With more than 50 items in its product basket, Nexto Series offers solutions that provide safety and high productivity for most demands of the domestic and international industry. Launched last week, the NX5101 module, our new MODBUS TCP remote, has arrived to give even more versatility to the already complete family of programmable controllers. The equipment, which has an embedded power supply and I/O points, is ideal for controlling different processes in distributed systems, such as those found in Building Automation, Water & Wastewater and Agroindustry applications.

As an example of where the new NX5101 remote can be used, we can mention the system applied in a unit of a company specialized in air conditioning and distribution of bananas, which, in 2017, started using the technology of our most advanced series of products to optimize the performance of their production processes. The solution developed by one of our certified integrators, is responsible for managing the entire refrigeration process at the plant, including the control of compressors, condensers and operating levels of important system variables, such as pressure, temperature, gases and alarms. The application has the capability to control, in a fully automated way, the data registration and traceability of the entire air conditioning process of the unit.
Using the technology of our programmable controllers and remote modules, the applied solution also controls the humidity and controlled atmosphere systems, which manage the generation, mixing and proportion of the gases injected into the unit`s cooling tunnels. The automation deployed in the project provides larger savings to the customer, since it reduces the consumption of gases such as N2 and C2H4 and eliminates high expenses with the purchase of nitrogen and ethylene, gases used in the air conditioning process. With around 1,200 communication points, the solution is also responsible for the control and supervision of the cooling process, which, added to all other systems, gives the customer total control over the banana`s air conditioning cycles.
Other projects use similar solutions with Altus remote modules
Recently, another company that also works with controlled fruit ripening process, applied the same system in its production unit, however, using the NX5100 remote, another option of MODBUS TCP modules found in Nexto Series. Similar to the new NX5101 model, the remote modules applied in the project offer expansion for input and output modules, a feature that matches perfectly with Nexto Jet I/O cards solution. By implementing a full Nexto system (CPU, remote and I/O modules), the customer realized that they had expressive cost reduction in the development and implementation of the project, since the configuration is all done through a single tool: MasterTool IEC XE.
Would you like to know more about the NX5101 remote module or other products of Nexto Series? Click here and be in touch with our Sales team.