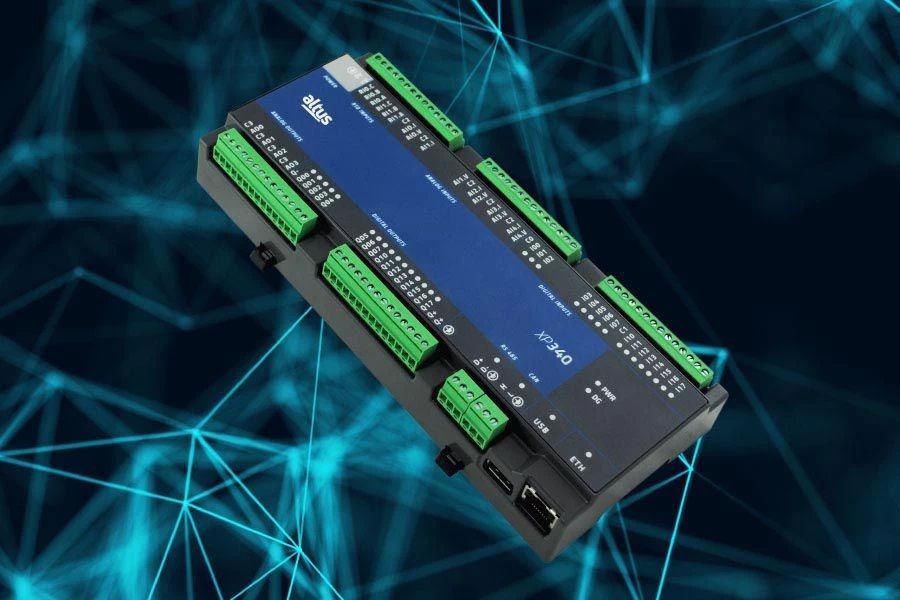 Meet XP340, Nexto Xpress PLC with WebServer support
05 Nov 2019
Designed to attend the demand of Industry 4.0, Nexto Xpress solution assembles performance a high connectivity to the most advanced applications of the machine and small process industrial market. Now, Altus family of compact PLCs just welcomed its new member to further increase its flexibility and agility in application development. Get to know XP340, a PLC with WebServer support.
Also available on the NX3005 CPU, the feature allows the creation of application supervision and monitoring screens without the need of any SCADA system. Embedded in the programmable controller memory, the asset can be accessed through the web browser of any device (computer, tablet or smartphone) connected to the WEB. In addition to allowing the user to control it system remotely, the functionality represents a considerable savings for the project as it does not require the use of dedicated supervision equipment and software.
The XP340 PLC also has 16 digital inputs, 16 Transistor digital outputs, 5 V / I analog inputs, 2 RTD (3-wire) analog inputs and 4 analog outputs. Designed to meet the requirements of highly connected environments, the solution features RS 485 Serial, CAN and USB communication interfaces, as well as support for a wide range of communication protocols such as MODBUS TCP Client/Server, OPC DA and OPC UA. Additionally, the XP340 can communicate directly with leading cloud hosting services such as Microsoft Azure, IBM Cloud, Google One and Amazon AWS.
Like any other Nexto family products, the solution also uses MasterTool programming software, which gives a wide range of features to PLCs. Xpress controllers feature online debugging and monitoring, which allows the project developer or system operator to perform online changes and offline simulations. With extremely easy hardware configuration, the PLCs make it possible to use symbolic variables and yet provide a wide variety of system diagnostics and global variable lists.
Click here to see more about Nexto Xpress solution.