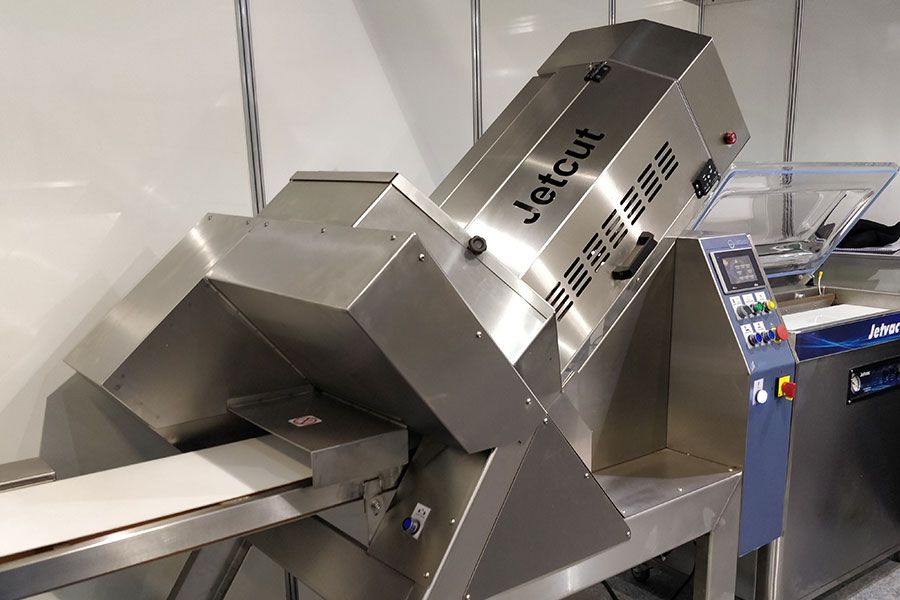 Xpress PLC enhances slicer machines performance
14 Jan 2020
With skilled and experienced professionals, our OEM machine specialists team has been supporting manufactures all around our country in order to enhance their machines performance. Following up the project from the beginning to commissioning, our team is capable of identifying needs, suggesting improvements, and in some cases, helping the applications development. Just as everything else we do in Altus, this dedication has as its goal, to provide a differentiated experience to our customers, so they can deliver highly efficient solutions that add value to their customers' businesses. 
It is due to this differentiated support that a large machine builder (JetMaq), a company with more than 20 years in the machine market, found in Altus the technology and intelligence to increase their products efficiency. Recently, the company, who traditionally uses several products from Altus portfolio, started the production of a new batch of JetCut cold cut slicer machines which were geared with Altus programmable controllers, HMIs, power supply and frequency inverters. As soon as these machines are ready for delivery, they will be used in large supermarket chains. 
More accuracy and connectivity with Nexto Xpress
In the past, JetCut machines used a different type of Altus PLCs, which at that time, already delivered good accuracy and low power consumption. Now, in order to increase their performance even more, the new version will use the Nexto Xpress compact PLCs, which were created to meet the demands of Industry 4.0. With temporizers in milliseconds and a vast array of interfaces and communication protocols, the Xpress PLC added more connectivity and brought even more accuracy to the machine builder products.
The PLC used on this application was the XP325, a high speed model with Ethernet interfaces, Serial RS-485, CAN and USB, 16 digital inputs, 16 digital transistor outputs, 05 voltage/current analog inputs, 02 RTD analog inputs and 04 voltage/current analog outputs. By featuring temporizers in milliseconds (ms), the controller enables larger resolution on the cuts thickness and slices distance. The use of Xpress units also resulted in a significative Scan time reduction, which gave larger repeatability to the process.