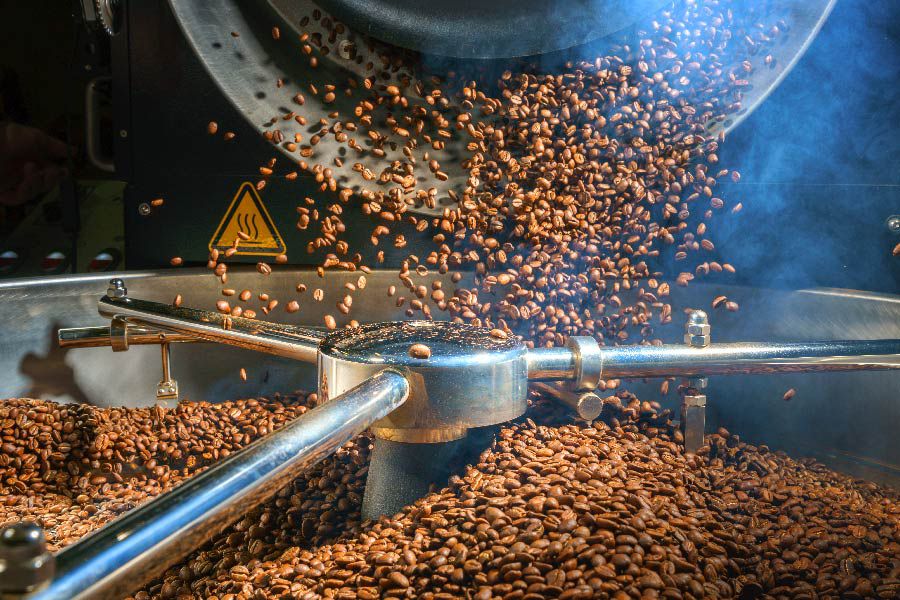 Brazilian coffee industry modernizes processes with Altus Technology
13 Fev 2020
As the largest producer and exporter of coffee, Brazil harvests around 50 million sacks a year, which corresponds to almost 1/3 of world´s production. However, more than quantitative results, Brazil´s coffee is known for its fruits quality. Appreciated by its aroma and unique flavor, it can be found in more than 120 countries around the globe, having as main customers the US, Germany, Italy and Japan.
In addition to its distinguished attributes, Brazilian coffee is also known for its well-developed production process. Over time, the domestic producers developed special techniques for coffee farming, investing in technologies that enabled the conquest of the world´s international market. Nowadays, part of the process of many domestic coffee producers is automated through the solutions developed by Altus.
The coffee tradition
A well-known coffee producer form Minas Gerais state (Três Corações), that happens to be one Altus most traditional customers in the segment, uses one of our main series of PLCs in their production process since the 90's. Altus product's technology is present in several factories of the company in the north and northeast regions of the country. In one of these plants, Nexto Series products, Altus most advanced line of programmable controllers, and BluePlant software - process supervision solution, were responsible for the raw coffee roaster system control, blend balance and supply.
In another plant, Nexto PLC, together with BluePlant once again, were used for the coffee roaster controllers. In addition to these two examples, another plant unit of the coffee producer, in a different location, also counts on Altus solutions, where a NX3004 CPU, in combination with an X2-Base HMI are responsible for controlling the plant's agglomeration of chocolate, while a smaller CPU grouped to another X2-BASE HMI focus on the coffee´s density control on the milling output process.
Strengthening coffee production expansion
The technology of our products can also be seen in other manufacturers, from other locations of the country, helping the evolution of productivity and quality. In 2019, a company from São Paulo state (Café Caiçara), who had started production in 1950, partially modernized their factory with Nexto Xpress compact controllers. In the unit, the transporters, silos and sieves are controlled by a solution based on two Xpress PLCs operating together with an X2-BASE HMI. 
Still in São Paulo State, this time in the northwest region of the state, another producer (Café Cimo), also invested in their plant modernization with Altus technology, the factory had its balance control as well as the roasted coffee mixer system updated with Xpress PLCs and BluePlant supervision software. The implemented upgrades enabled the customer to mix the coffee in a more precise and automated way, in addition to the possibility of having performance reports. 
All these processes were done together with an integrator partner that has been working with Altus for more than 20 years.