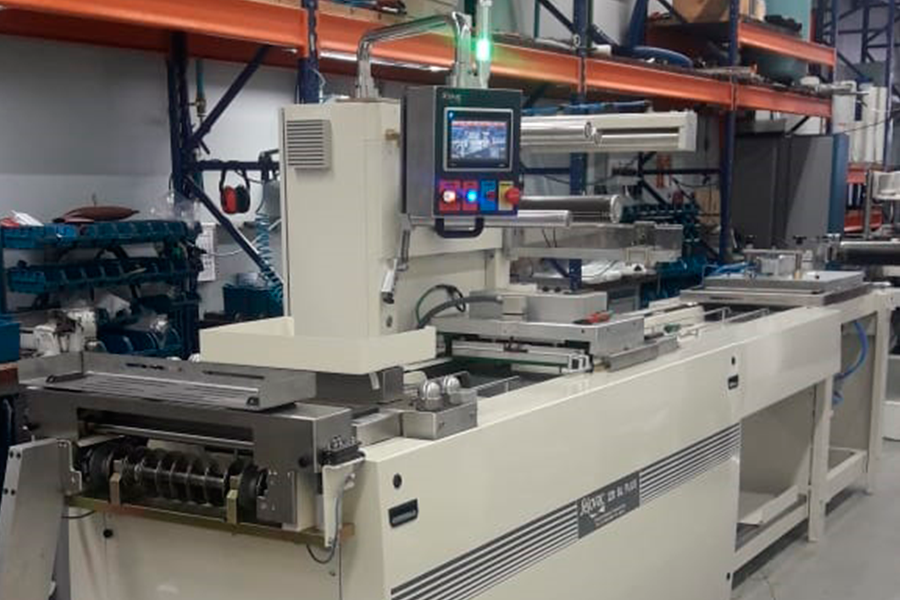 Machine Builder launches new thermoforming machine with Altus Technology
09 Mar 2020
With more than 40 years of experience in the machine market, a very important Brazilian machine builder (Selovac), has been investing in technologies that enable savings and high productivity to their customers production lines. In order to ensure the best performance to their products, this manufacturer found in Altus the necessary technology and engineering intelligence to create a reliable and precise solution with perfect synergy between the software and the hardware. The results were the release of a new type of thermoforming machine, built together with Altus OEM machine specialists team, which will be applied to the production process of one of the main metallurgical companies in Brazil.

The movement and control system developed for the new machines uses Altus Nexto Xpress compact controllers high technology, which are ready to meet the demands of Industry 4.0, together with complimentary products such as Optidrive E3 frequency inverters, which provide precise control over motors resulting in large power savings. The supervision, thus, is done with X2 Base HMI, an equipment that offers efficiency and high performance for machines and small to medium applications. In addition, the communication between the HMI and the software developed by Altus OEM specialists was one of the highlights of the projects according the machine manufacturer.
Support and know-how that makes the difference
In accordance to the machine builder directors, Altus knowledge about the applied technology and total integration between the equipment considerably increased the speed of the machine, which started to produce an average of 4,500 parts per hour. They also pointed that bringing Altus equipment to the scene as a new feature to their products, has proven to be a good improvement for a smoother interaction with the equipment, increasing overall sales. Another important thing mentioned by the company´s management was the close relationship held between Altus and them, as well as the OEM specialists availability as one of the main factors for the success of the project.