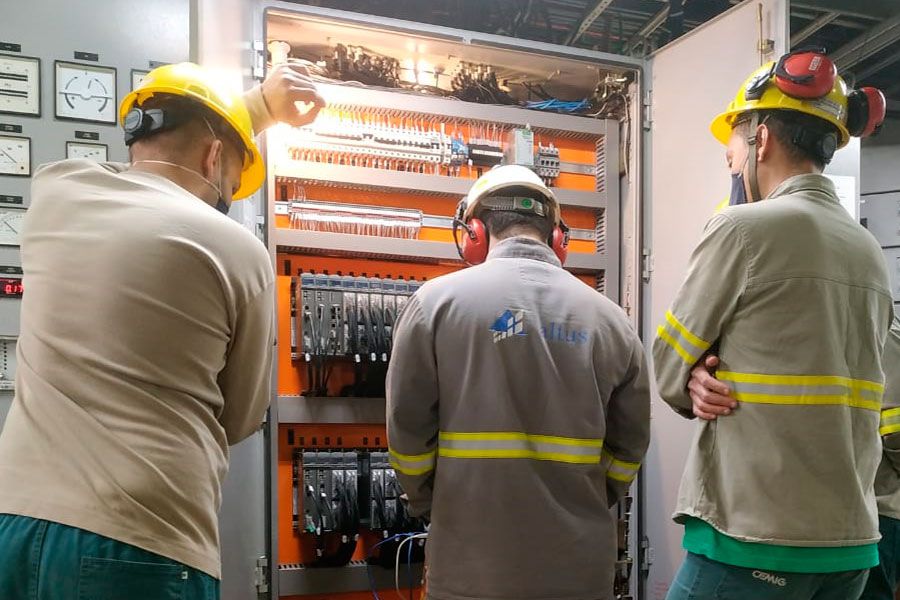 Hydroelectric power plant supervision and control systems modernization
27 Ago 2020
With over 30 years of experience in the domestic power market, Altus engineering team has extensive experience in the development and integration of systems for generation, transmission and distribution of power. One of the initiatives in which we have recently been involved with was the modernization of the Digital Supervision and Control System (DSCS) of Pai Joaquim hydroelectric power plant, a project installed on the banks of the Araguari River, in Minas Gerais state. With a production capability of 23 MW, the small hydroelectric plant is part of the power production system of CEMIG, one of the main power concessionaires in Brazil.
In this project, Altus was responsible for manufacturing the products and developing the new DSCS in commissioning at the plant. For the control application, two of our main product series were used: The Hadron Xtorm Remote Terminal Units and the Nexto Programmable Logic Controllers. While Hadron Xtorm RTUs, developed specifically to meet the demands of the power market, are responsible for controlling the generating unit, Nexto Series products, our most advanced line of PLCs, perform in the acquisition and transmission of signals among all devices that are part of the application, such as sensors, excitation systems and the RTUs themselves.
The supervision application was developed using the BluePlant SCADA/HMI software technology as its base. Altus solution for supervision, control and data acquisition, BluePlant combines design, performance and high connectivity, offering a client-server architecture with numerous options for communication tag quantities, in addition to a simulator and debugging tools. As well as the control system, all screens and logics in the system were also designed and modeled by specialists from our engineering team.
Initiated at the end of July with the installation of the PLC, the RTU and other control devices, the modernization process of Pai Joaquim plant also includes the performance of functional tests and commissioning of the new Digital Supervision and Control system of the unit. After replacing the current system, the plant will be controlled remotely by operators based at the System Operations Center, in Belo Horizonte, the capital of Minas Gerais State.