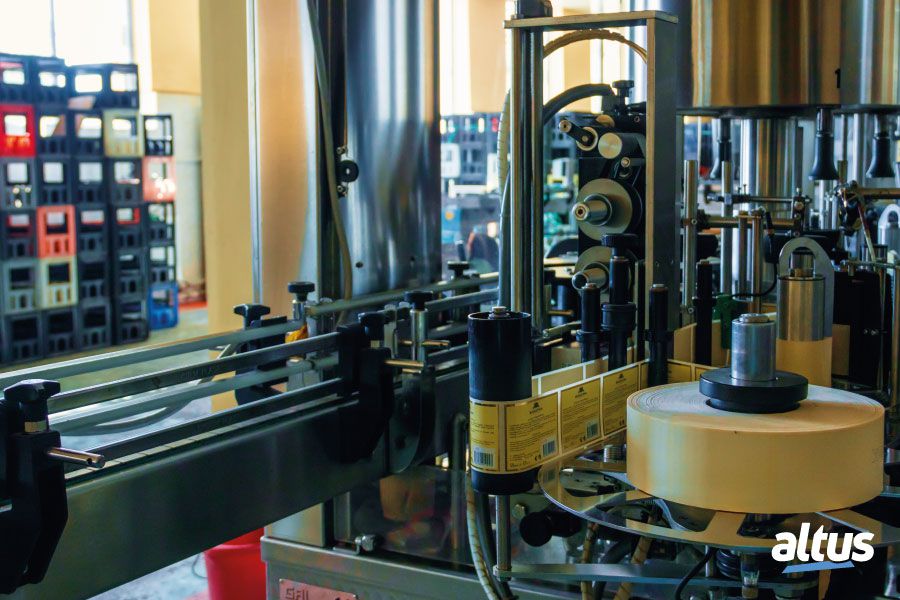 Three reasons to use the Nexto Xpress PLC on your machines
30 Abr 2020
Fast, full of features and with a wide variety of connection interfaces, Nexto Xpress PLC is a complete solution for controlling most different types of machines. Today, we bring you three practical examples to explain why you should use our line of compact controllers to improve the performance of your machine lines.

Large processing capability
From laboratory equipment, such as presses for crushing tests, to larger machines, such as fillers, packers and complete production lines, Nexto Xpress controller stands out for its high processing capability. The solution`s products feature a powerful 32-bit ARM processor and large memory availability, which allows complex calculations to be performed very quickly. This functionality enables it to apply complex routines, leading to an improvement in machine performance by keeping the processing cycle (Scan) below 5 ms, while most PLCs in the same category can process the same calculations in up to 10 ms.
High connectivity
Created to meet the demands of highly connected environments, the solution supports a wide variety of communication protocols, allowing you to interact with most different types of smart machines and systems. In addition to Ethernet-based protocols, such as MODBUS TCP Client / Server, EtherNet / IP, OPC DA, OPC UA and MQTT, Xpress products also have Serial RS 485, CAN and USB communication interfaces.
In addition to providing control decentralization through its input and output expansion capabilities, support for the CANopen network, another feature embedded in the solution, also allows the attachment of complementary equipment. The functionality enables it to add devices such as servo motors, frequency inverters and weighing modules (load cell).
Special functions for machines
In addition to advanced processing and high connectivity, Nexto Xpress programmable controllers have special control functions for machines via the libMachine library. When accessing the resource, the user finds the functions LABEL CONFIGURATION, used in positioning logic, and ANGLE_SIMULATE, simulator of angular cycles in which the machine`s actions are defined by the angular position of the cycle. Both features are widely used in vertical packers and labelers.
Check more information about Nexto Xpress PLC
First line of programmable IoT ready controllers launched by Altus, Nexto Xpress products come in four model options that differ in number of points and features: XP300, XP315, XP325 and XP340. All of them feature 16 digital inputs, 16 digital transistor outputs, one Ethernet port, a standard RS-485 Serial Port and one CAN type, yet, the XP315 model also offers 2  two-and-three-wire RTD analog inputs as well as 5 analog inputs for voltage and current. The XP325 model has all these features plus 4 analog outputs, the same features as the XP340 model, which as an exclusive feature, supports WebServer.
Just like the other members of the Nexto family, the Xpress PLCs also uses the CODESYS technological platform with configuration via MasterTool IEC XE, which is the FREE series programming software with scalability for large and micro projects.
Would you like to have the Nexto Xpress solution in your business? Click here to be contacted by our sales team and have your questions answered!