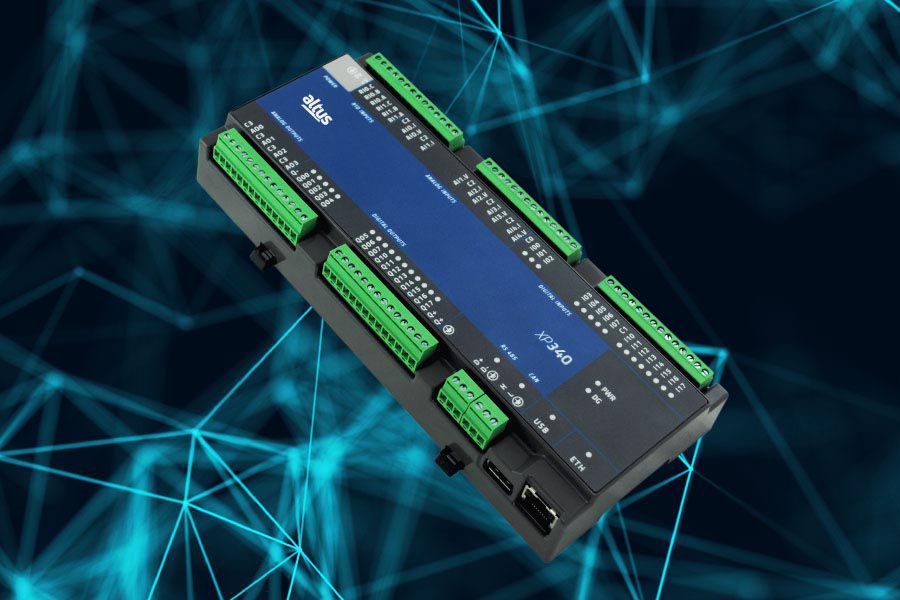 Nexto Xpress PLC supports Wifi and 3G / 4G modems
19 Ago 2020
If you have already had the opportunity to use a Nexto Xpress PLC, a line of compact controllers in Nexto Series, you know that high connectivity is one of the great highlights of the solution. Created to meet the demands of Industry 4.0, the products support various communication protocols, such as MODBUS TCP Client/Server, OPC DA, OPC UA and MQTT, as well as Serial RS 485, CAN and USB communication interfaces. Now, to give even more connection capabilities to these IoT ready PLC models, the Xpress family equipment now supports 3G/4G modems and WiFi adapters.

The new functionality allows Nexto Xpress PLCs to be connected to wireless networks, corporate or mobile operators, wherever they are. The feature allows, for example, the controller to use the 3G / 4G network available in the region to transmit data from process units far from the command centers, without the need for a dedicated physical structure. Another possibility of application is in communication with machines and IoT devices that use the same WiFi network to which the PLC is connected, an attribute commonly used in connection with the factory floor in smart production lines.
Through these new accessories, it will be possible to communicate via MQTT protocol, access monitoring screens (Web Server) remotely and consult databases. In addition, the feature allows the operator to connect remotely to Xpress to check diagnostics, upload or download new applications using the MasterTool IEC XE software.
How can I access the new feature?
If you already have a Nexto Xpress PLC and want to have the functionality, you don`t need to do any hardware upgrades, just update your equipment`s firmware to the latest version available in the Download Center of our website. With the updated firmware and the 3G / 4G modem or WiFi adapter attached to the equipment, you only need to scan it through the controller`s diagnostics web page to connect it to any available wireless network.
Would you like to know the approved modem models to operate with the products? Contact our Sales team by e-mail sales@altus.com.br or by calling +55 51 3589-9528.