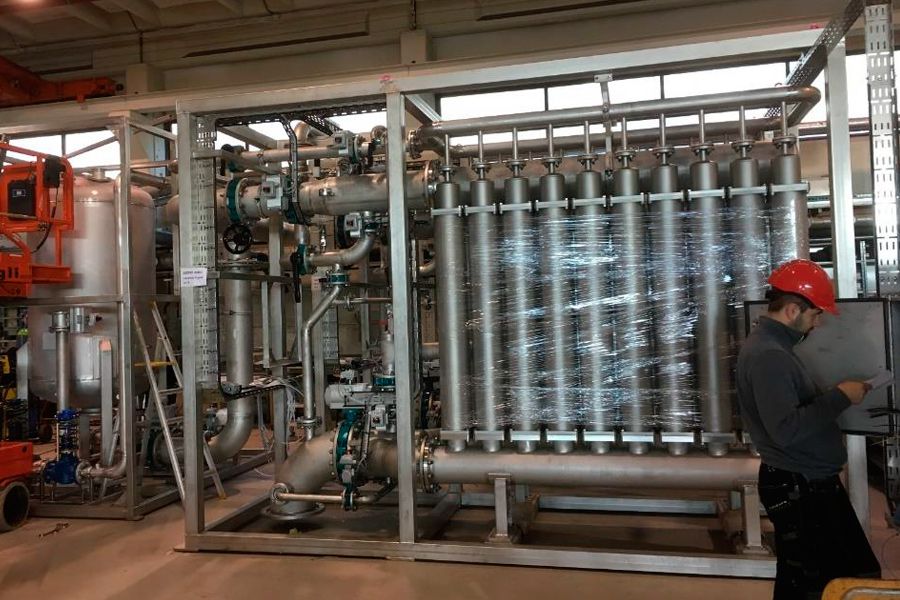 Altus brand lands in Africa through Nexto technology
06 Fev 2018
The international expansion actions that led Altus Brand to countries such Argentina, Uruguay, Venezuela, Sweden, Denmark, Germany, India and South Korea, now overcome a new frontier.
Last year, our solutions reached a water treatment plant in Cameroon through Beijer, traditional partner in Europe, who has been taking Altus to new and different markets for a few years. Nexto Series programmable controllers were used as a solution for the management of this plant built by Inrigo, a Norwegian company that develops solutions for water treatment and power generation. The solution used counts on NX3020 CPU's ruggedness to control the whole plant's automation system, together with two X2 PRO HMIs and the flexible and versatile NX3005, a CPU with embedded power supply and webserver development tool.   
More applications in the old continent

Nexto Series high technology was also used in a new project in Europe, this time, in Sweden. Our most advanced programmable controller series was used on an atmospheric control machine built by Carlfors Bruk, a company specialized on the production of aluminum pigments. The application made by the powerful NX3010 CPU, together with NX5001Profibus-DP master, plus the JN3008 media converter from Connect Series and an X2 BASE 10 inch HMI, is responsible for the drying temperature control process of the aluminum flakes produced in the plant. 
The power of partnerships

In addition to Beijer, our commercial partner in Europe and North America, recently, Altus has added two more allies for the mission of expanding the company's technology reach to the world. As official commercial partners of Altus, Messung and Crevis will be Altus strong link on the Asian continent, acting, respectively, in India and South Korea. 
Our international marketing team is still working hard to widen this cooperation network even more, enabling Altus solution to continuously reach new markets and keep improving different businesses.