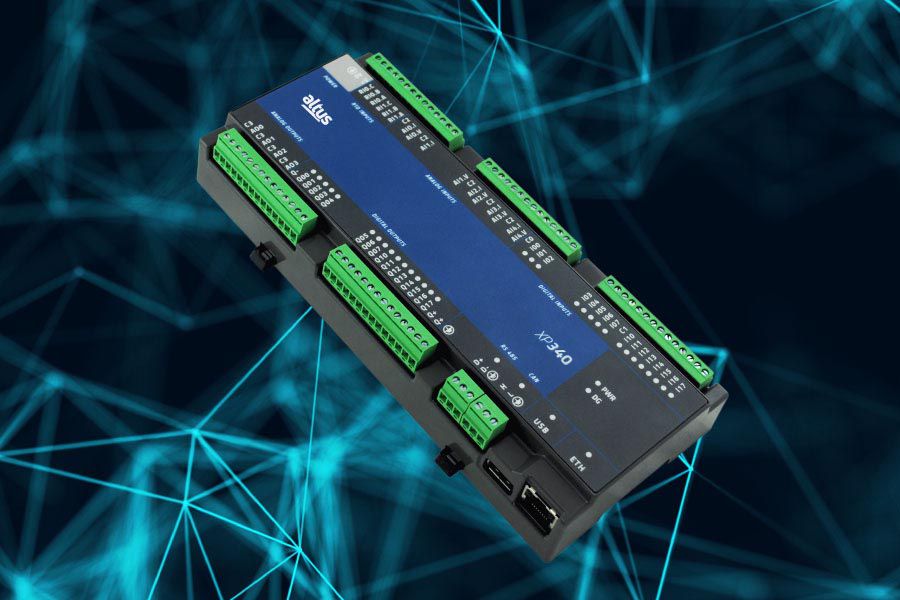 Nexto Xpress PLC now has support to IEC 104
Since the launch of Nexto Xpress solution, our latest line of compact PLCs, we have added features capable of further increasing the level of connectivity of products that were born IoT ready. Over the past few months, we have released new communication features, such as support for MQTT protocol, scalability, through the expansion of inputs and outputs via CAN interface, as well as development, with the launch of the XP340 model, first of the line with embedded Web Server functionality. Now, we will have a new wave of upgrades with the goal to increase the power of PLCs and enable their use in new applications.
One of these new features is the support for IEC 60870-5-104 Server protocol, the fifth part of the IEC 60870 standard. Well known in the power segment, the standard provides a communication profile for supervising and acquiring data between power systems. Based on the client-server model, the IEC 104 standard enables communication between the control station and a substation through a TCP / IP network. This feature, which was already available on the NX3005, NX3010 and NX3020 CPUs from Nexto Series modular line, as well as on the HX3040 CPU from Hadron Xtorm Series, can now be found on the XP340 from Xpress solution.
The functionality allows Nexto PLCs to be used as Remote Terminal Units (RTUs), collecting and sending data from power systems with event logging in industries, buildings or even Small Hydroelectric Plants. By combining IEC 104 support with the embedded Web Server on XP340, you get a complete solution for local control and tele supervision for power systems, since the feature allows the creation of monitoring screens without the need of a SCADA software.