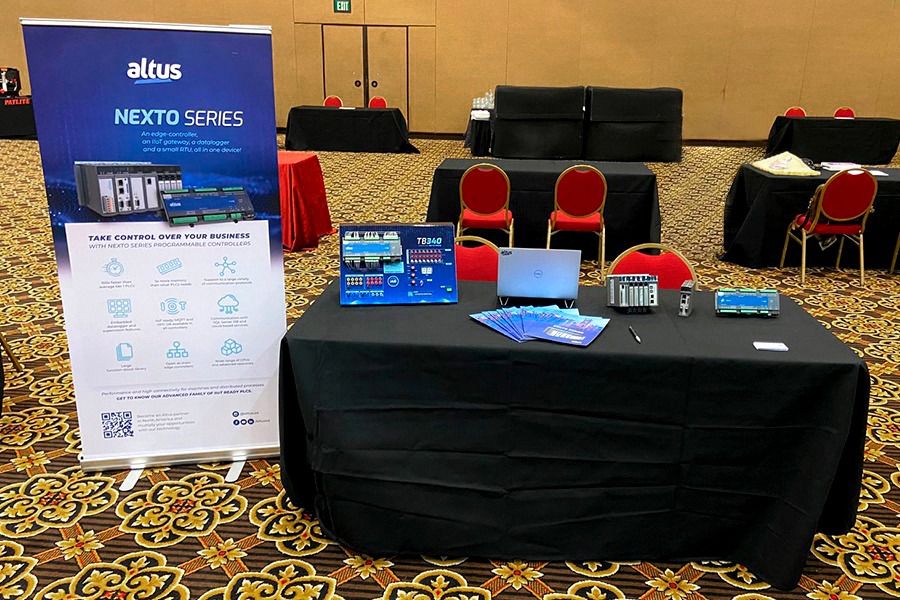 Altus attends to AHTD showcase in the United States
22 Out 2021
The actions of Altus` international expansion continue apace in 2021. This week, we were in Colorado Springs, a city in the Midwest region of United States, participating in the Fall Meeting Product Showcase. Organized by AHTD Association for High Technology Distribution, the event brought together suppliers and distributors to exhibit products and solutions from different segments of the technology market.
During the congress, our Product Director for North America, Leandro Schaan Profes, demonstrated the high performance and the various security and connectivity features embedded in the Nexto Series programmable controllers, especially in the Nexto Xpress solution. With different built-in communication interfaces and support for a wide variety of communication protocols, Altus compact controllers can be applyed as IoT gateways for various applications in the industrial market. Among its many 4.0 features, Xpress products can collect production data from a field application via a MODBUS TCP network and send it via OPC UA or MQTT to a supervisory system hosted in the cloud.

Click here and learn more about Nexto Xpress solution products!