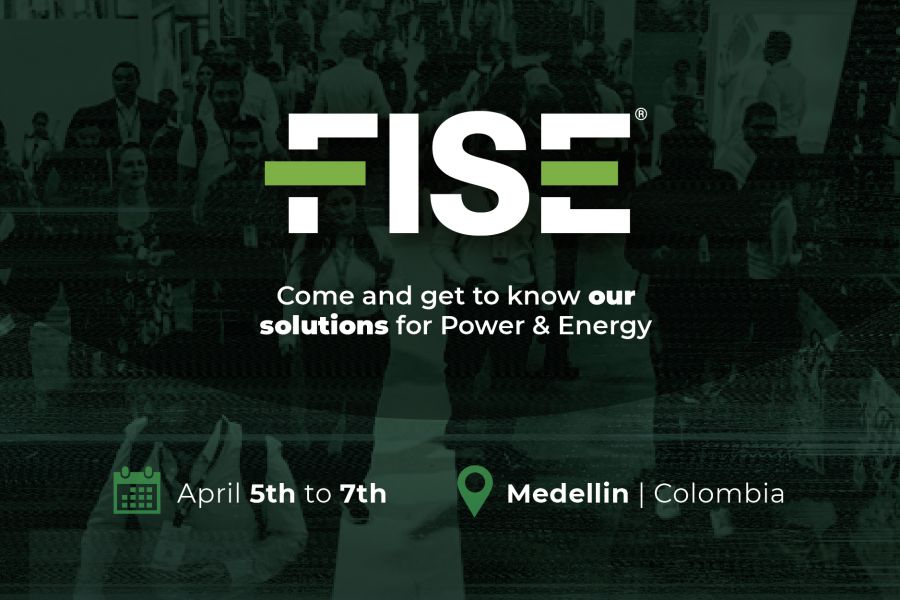 Altus attend to FISE 2022, in Colombia
18 Mar 2022
To deepen the brand and seek new business in the Latin American market, Altus is going to Medellín, Colombia, to attend to the 2022 edition of FISE. The largest electric fair in the area, the event takes place between the 5th and 7th of April and focuses on the energy generation, distribution and transmission segments. In our first direct attendance in the event, we will present the novelties in control and connectivity for IoT applications of our main programmable controllers.
Altus` flagship at the fair will be Nexto Xpress IoT-ready PLCs. With different embedded communication interfaces and support for a wide variety of communication protocols, Altus` compact controllers have the ability to be used as IoT gateways for small applications. Among its many 4.0 features, Xpress products can, for example, collect production data from the application in the field via a MODBUS TCP network and send them via OPC UA or MQTT to a supervisory system hosted in the cloud.
Still in the control segment, we will be presenting the novelties for the Nexto Series. With high processing speed, advanced real-time diagnostics and network redundancy support, Nexto programmable controllers deliver safety and high availability, being able to be used in the acquisition and transmission of signals between the generating units and the other devices that are part of the application.
During the event we will also demonstrate the robustness of Hadron Xtorm Remote Terminal Units, products used in the main hydroelectric plants in Brazil. Designed to meet the demands of power generation, transmission and distribution, the series has outstanding features such as power supply redundancy, CPU redundancy in a single rack and DNP3 and IEC 61850 type protocols (MMS and GOOSE).
Altus and Electricas Bogota
In addition to interacting with our specialists and getting to know the news regarding products in our own space, visitors who pass through the fair will also find Altus technology at the Electricas Bogota stand. Main partner in the Colombian market, the company applies and distributes the technology of Altus programmable controllers in applications in different segments of the industry. The partnership with the company is part of Altus' international expansion plan, which started in 2016.
So, if you are in the Medellín region between the 5th and 7th of April, take a moment in your calendar to visit the Altus space at FISE 2022. The event will take place at Plaza Mayor Medellín, Convenciones y Exposiciones, with the Altus space located at booth AZ-070 of the Brazil Pavilion.