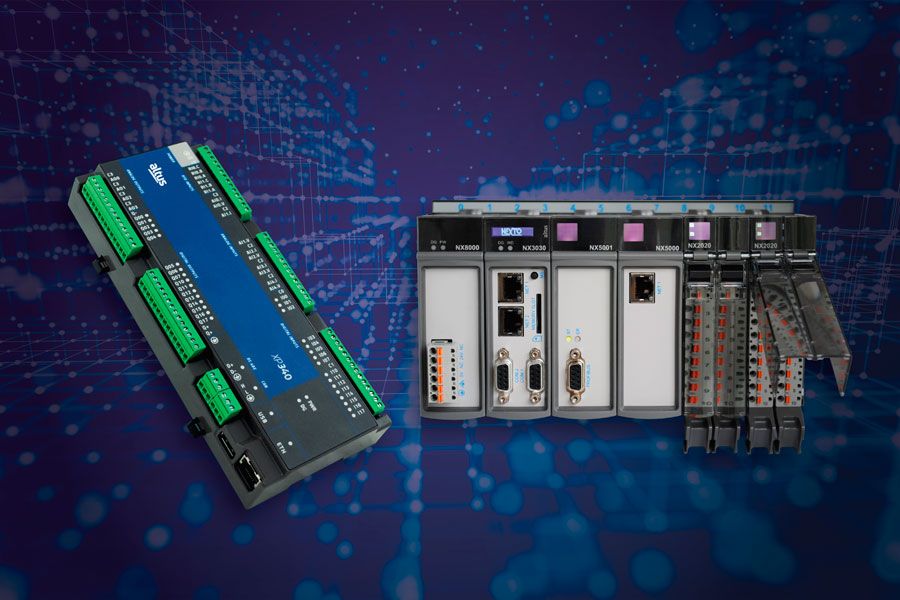 Altus CPUs count on EtherNet/IP protocol
17 Ago 2017
Consolidated in the domestic market and with increasing penetration in the international scenario, Nexto Series programmable controllers are the key responsible for keeping businesses in different areas of the industry in operation. In addition to advanced features and high technology embedded in its varied product offering, Altus family of controllers also stands out for the wide range of communication protocols with which they work. These differentials, combined with features such as hot swap and high speed, make Nexto one of the most versatile controllers in the world automation market.
Through the ports integrated in the CPUs and communication interfaces, all modules of the Series offer hardware and software support to most traditional field network protocols, such as MODBUS RTU, MODBUS TCP, MODBUS RTU/TCP, PROFIBUS-DP, EtherCAT, OPC DA, OPC UA and MQTT. These options alone would already give Nexto family the possibility of being used in most existing automation systems. However, to allow more freedom of development and to contemplate markets that use different communication standards, the Series CPUs now feature EtherNet/IP.

Most used protocol in industrial Ethernet networks, EtherNet/IP connects the Nexto controller to other field devices that communicate with the same language, such as drives, scales, sensors and multimeters. As it is a Publisher Subscriber protocol, the use of EtherNet/IP dramatically reduces data traffic on the network, which results in a considerable speed gain.

Nowadays, the EtherNet/IP Scanner and Adapter are available on all CPU models: NX3003, NX3004, NX3005, NX3010, NX3020 and NX3030. The CPUs of Nexto Xpress family support EtherNet/IP Scanner: XP300, XP315, XP325 and XP340.

Customers who already use Nexto family controllers receive this feature free of charge, only by updating the firmware and MasterTool IEC XE versions. Among several applications in operation, one of the main agribusiness and food companies in Brazil stands out, where machines responsible for filling margarine from one of their units, use EtherNet/IP as the communication language between the master CPU and  scales, drivers and other devices in the process.