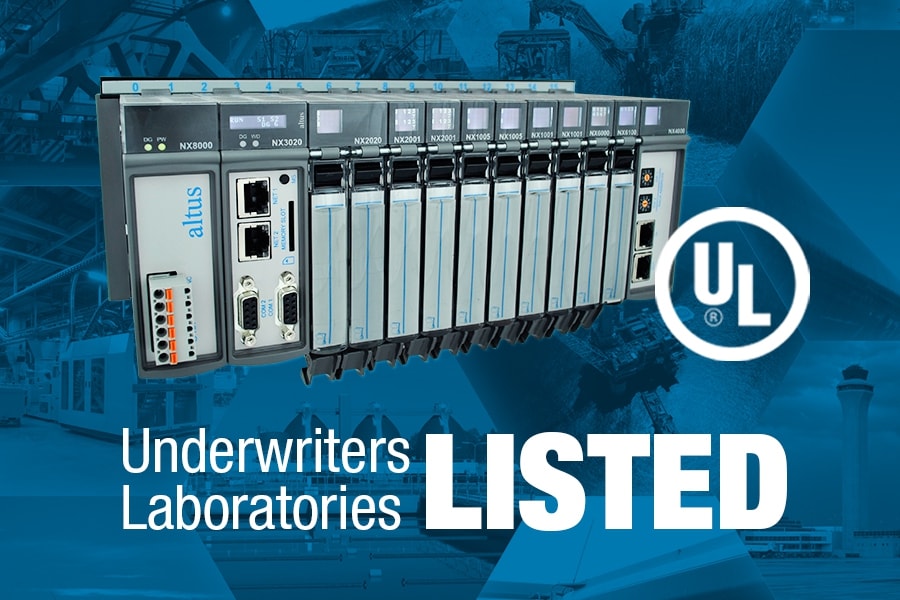 Nexto listed as a UL certified product
08 Fev 2017
Keeping its path of constant evolution and looking to qualify its product offer even more, Altus had Nexto Series, its most advanced line of programmable controllers, listed as a certificated UL product. After been evaluated by the international organ, the equipment were approved and, since the beginning of February, are listed as products in accordance with Underwriters Laboratories' safety standards. The certification is a requirement to any export of products to the United States, what allows Altus to explore new territories in northern lands and reinforces the Nexto's world-class product concept.
Nexto Series' equipment have been certificate in the NRAQ category, regulated by the UL61010-1 and UL61010-2-201 safety standards. While the UL61010-1 standard talks about general safety requirements for measuring, controlling and laboratory equipment, the UL61010-2-201 involves the safety specific conditions for controlling equipment (PLCs). The certification was guaranteed to all Nexto products, including the Nexto Jet line items, what ensures the high level of the family products, the quality of its product chain and assure the safety in its use and manipulation, giving customers the confidence that the products do not pose risks to users.

The achievement of UL certification confirm Altus' claim of expansion to new markets and segments, reinforcing the worldwide presence of the brand, while endorse its commitment of suppling high-qualified products and whole solutions. Yet, in the coming months Nexto Series will achieve new and important certifications, enabling the company to pursuit new channels abroad, amplifying its international partner chain and increasing significantly the exports.