Nexto Xpress - IP Address change
For perform the steps this tutorial, the PLC must be in STOP mode.
1. Open MasterTool IEC XE 3.11 software.
2. Connect the PLC to the computer through an Ethernet cable.
3. Start a program selecting the Xpress model of your choice.
4. Click on Easy Connection to find out the PLC`s IP.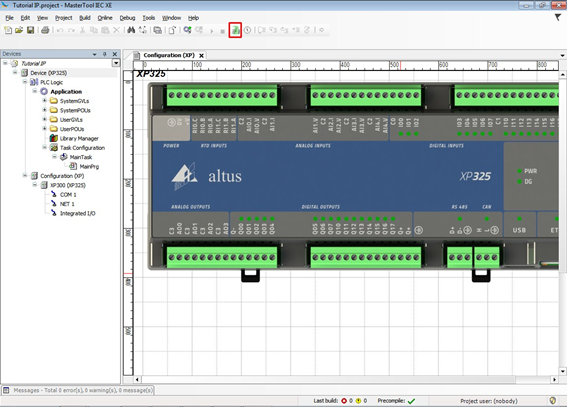 5. The indicated IP on this tutorial is 192.168.15.1 and we will change it to 192.168.17.1, as shown on the highlighted area.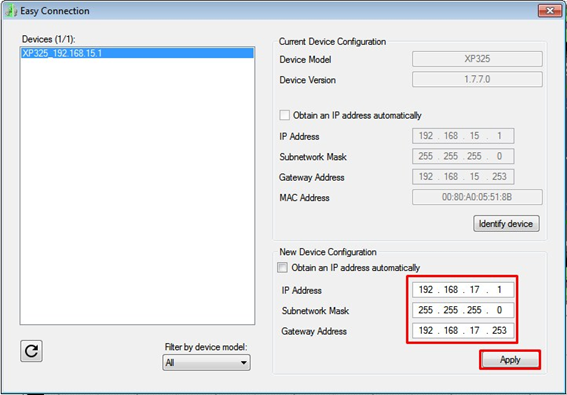 6. Click on Apply to perform the IP change.
7. The following message will be displayed: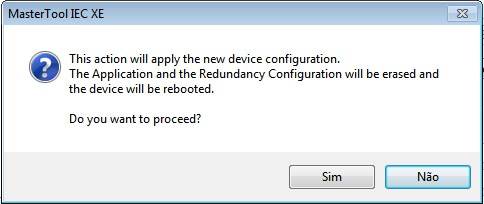 8. Click on Yes and then the following message will be displayed: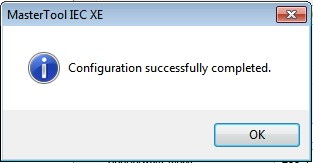 The IP address has been changed successfully.
Note: it is not possible to change the IP address through external devices.