Creating an application in MasterTool IEC XE
After installing MasterTool IEC XE available here, open the application. In the upper left corner click in "File->New Project…"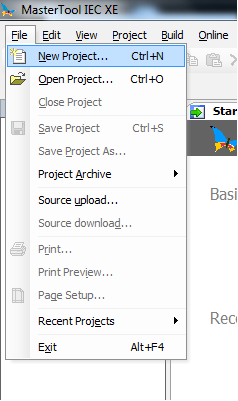 By clicking New Project a new window will open. In the field named "Templates" select the option "MasterTool Standard Project". The field "Name" shows the name of the project, that can be edited and the "Location" field shows the directory the project will be saved in. The user can choose a different directory to save the project by clicking in "…". After making the desired changes, click in OK.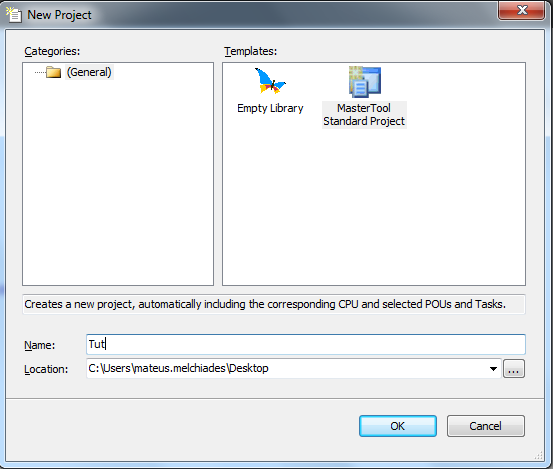 In the following screen choose which CPU, rack, power supply (if applicable) and which redundancy configuration (if applicable) you are using and click in "Next".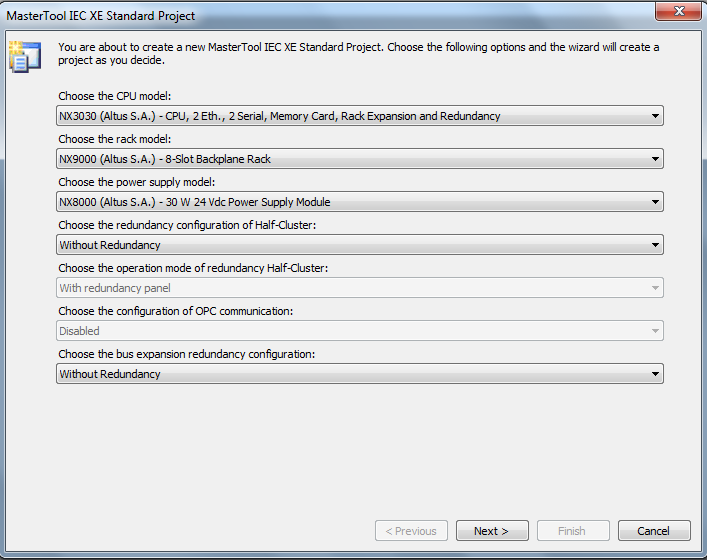 If your PLC is connected to a PROFIBUS or Ethernet interface, configure them on this screen, otherwise ignore it and press "Next".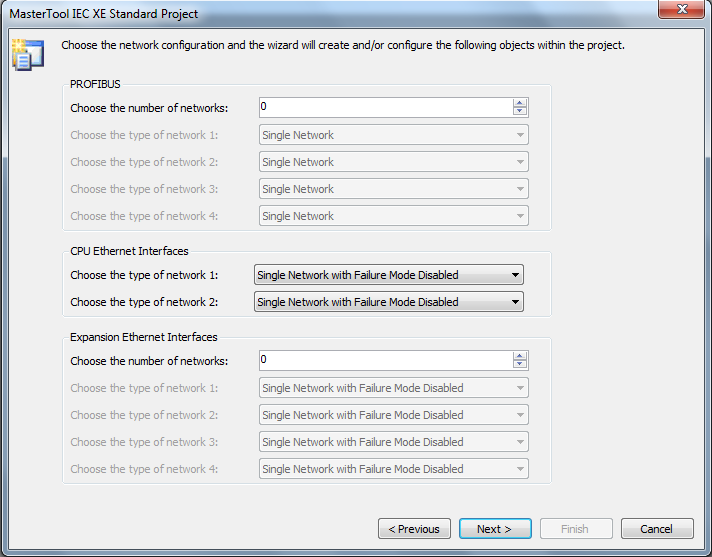 In the screen shown below you must inform the amount of analog and digital I/O installed in your PLC, along with the extension cable, if you are using one.
The next screen allows the user to configure the application profile (if you don't know what this is leave it as it is) and the desired programming language for the application.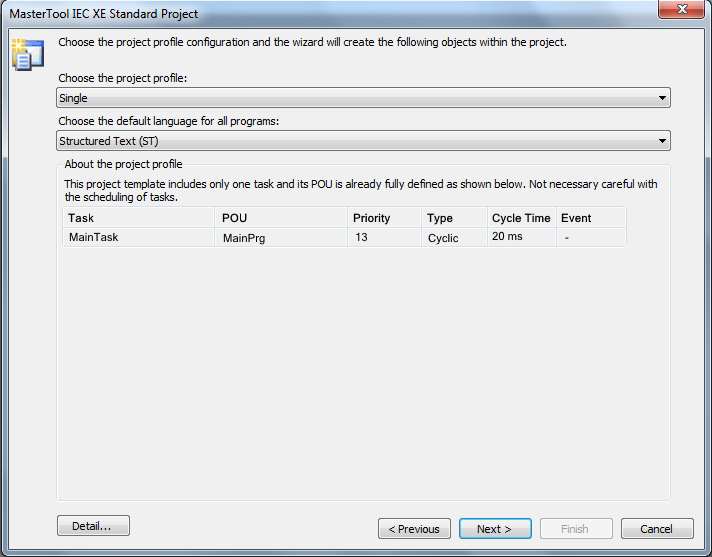 Lastly, you can configure a specific programming language for each task.