Updating Nexto CPU`s firmware
Maintaining your CPU's firmware up to date is of extreme importance to assure that your system works properly, as well as to grant you access to new features and bug fixes added over time. In this tutorial, you will learn how to update your Nexto CPU's firmware.
Downloading the firmware
You can download your CPU's firmware through the support and downloads page on our website. In the download center, select the category "Software", "Nexto Series", function "CPU", type "Firmware", as the image below.

It`s important to check that there are transition versions for more recent firmware, that is, if the CPU is older than the transition version, it`s necessary to first update to the transition version before migrating to the latest firmware. For example, an NX3005 CPU with firmware 1.6.2.0 must first be updated to 1.9.29.0 before being updated to the latest version.

Accessing Nexto's web server
In order to perform this procedure, your CPU's application must be in STOP mode. You can accomplish this through MasterTool IEC XE or by turning on the CPU with the button located in the upper part of the device pressed for approximately 5 seconds.

The next step is to access the CPU's web server by typing its IP address in your browser. Inside the page, click "CPU Management".

The "CPU Management" page will ask for a login and password. Both of them are "admin".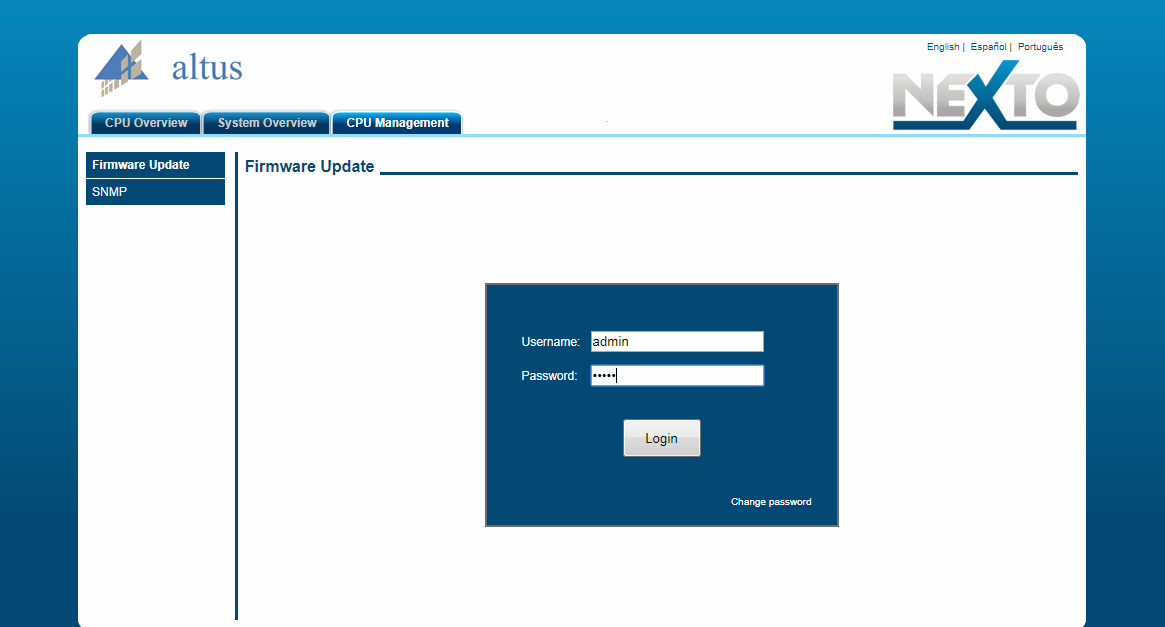 Click "Login" and the Firmware Update page will open.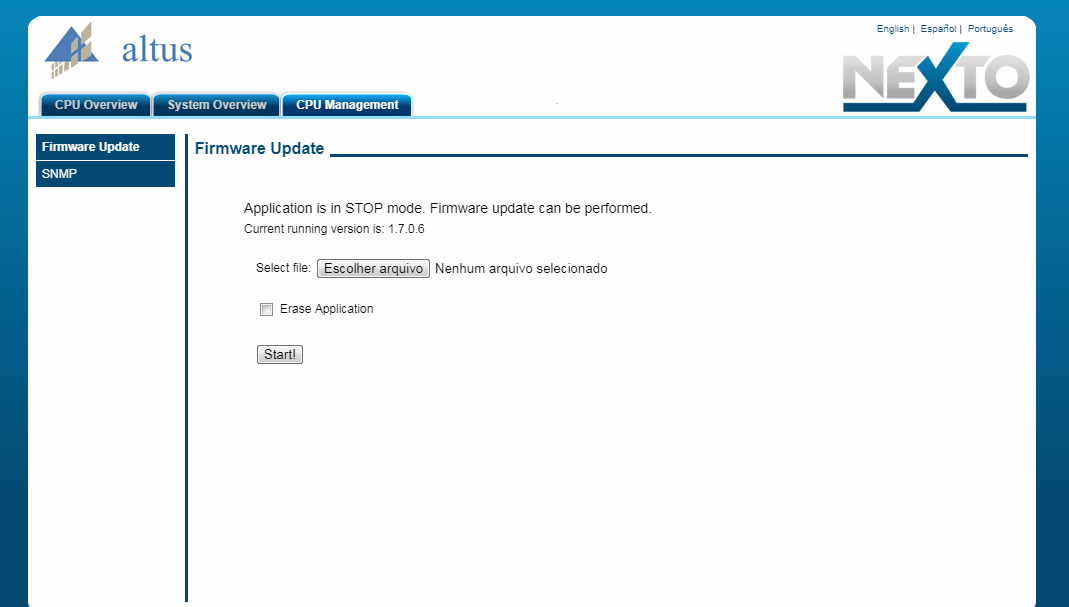 Clicking "Choose file" will open a file selection window, where you can specify the directory where the firmware is located inside your computer.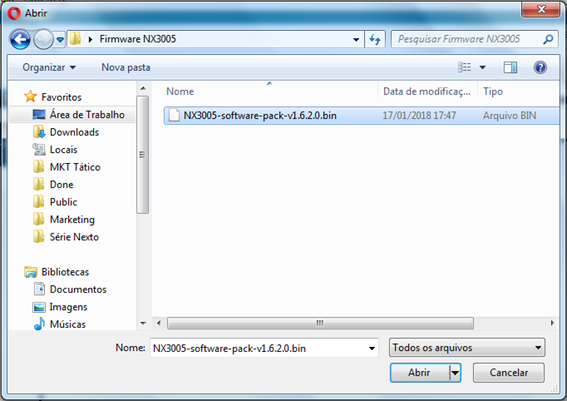 Press the "Start!" button and the update procedure will start.